OPENING TIMES

Wednesday
5-11pm
Thursday
5-11pm
Friday
5-11pm
Saturday
5-11pm
Sunday
12-6
Monday
closed
Tuesday
closed

FOOD SERVED

Wednesday
6-9pm
Thursday
6-9pm
Friday
6-9pm
Saturday
6-9pm
Sunday
12-4pm
Monday
closed
Tuesday
closed
Open lunchtimes and other days for bookings and events of 6 or more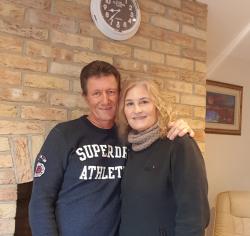 Welcome to The Three Ways, a small country freehouse dating back to 1643. On venturing inside you discover a rustic charm unchanged by time, with original wooden beams and inglenook fireplaces. The main bar and restaurant project an ambience of warmth & comfort; the ideal place to enjoy a meal or drink with friends and family or to celebrate a special occasion.
Still open for Take-Aways!
At last… it's here! New to the Three Ways Pub menu, we introduce South African Traditional Boerewors. Enjoy a healthy portion of Boerewors on a crispy roll, topped with homemade tomato and onion relish. Or try Boerewors (Bangers) and mash SA style, also served with tomato and onion relish.
To all our customers. We have decided to stagger the orders we receive to 15 minutes apart in am attempt to only have one customer at a time in the pub. If you come to pick up and there is already someone in the pub, please keep at least 2 meters from each other. We will have the facility to take payments over the phone. Thank you and stay safe.
CALL NOW FOR A TAKE-AWAY 01440 820 355 OR 074 945 22944


The Three Ways offers quality homecooked food, a changing selection of 5 'Real Ales' and an excellent range of fine wines. The Three Ways is a CAMRA award winning pub with a Five Star Health & Hygiene rating & a Five Star Cellar Quality Rating