OPENING TIMES

Wednesday
5 - 10 pm
Thursday
5 - 10 pm
Friday
5 - 11 pm
Saturday
5 - 11 pm
Sunday
12 - 6 pm
Monday
Closed
Tuesday
Closed

FOOD SERVED

Wednesday
6-9pm Restaurant & Take-Aways
Thursday
6-9pm Restaurant & Take-Aways
Friday
6-9pm Restaurant & Take-Aways
Saturday
6-9pm Restaurant & Take-Aways
Sunday
12-3pm Restaurant and Take-Aways
Monday
Closed
Tuesday
Closed
Open lunchtimes and other days for bookings and events of 15 or more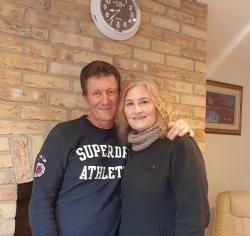 Welcome to The Three Ways, a small country freehouse dating back to 1643. On venturing inside you discover a rustic charm unchanged by time, with original wooden beams and inglenook fireplaces. The main bar and restaurant project an ambience of warmth & comfort; the ideal place to enjoy a meal or drink with friends and family or to celebrate a special occasion.
We proudly present to you our 2023 Christmas Day Menu. Please click "On the Menu" and scroll to the bottom of the page.
We also have unique South African meals on our menu that is very much enjoyed by our customers.
Although we are dog lovers and a "Dog Friendly Pub", we have the following rules for health and safety reasons. 1) Your Dog MUST remain on its leash and stay by your table. 2) Long-Haired breeds are NOT allowed inside 3) Dogs are not allowed on chairs or sofas.
Still open for Take-Aways!
CALL NOW to place your order.
01440 820 355


The Three Ways offers quality homecooked food, a changing selection of 5 'Real Ales' and an excellent range of fine wines. The Three Ways is a CAMRA award winning pub with a Five Star Health & Hygiene rating & a Five Star Cellar Quality Rating